Hey ho,

I started refining the legs a little bit more. In the end there will be cloth but for my personal fun I played with more muscle and bone shapes.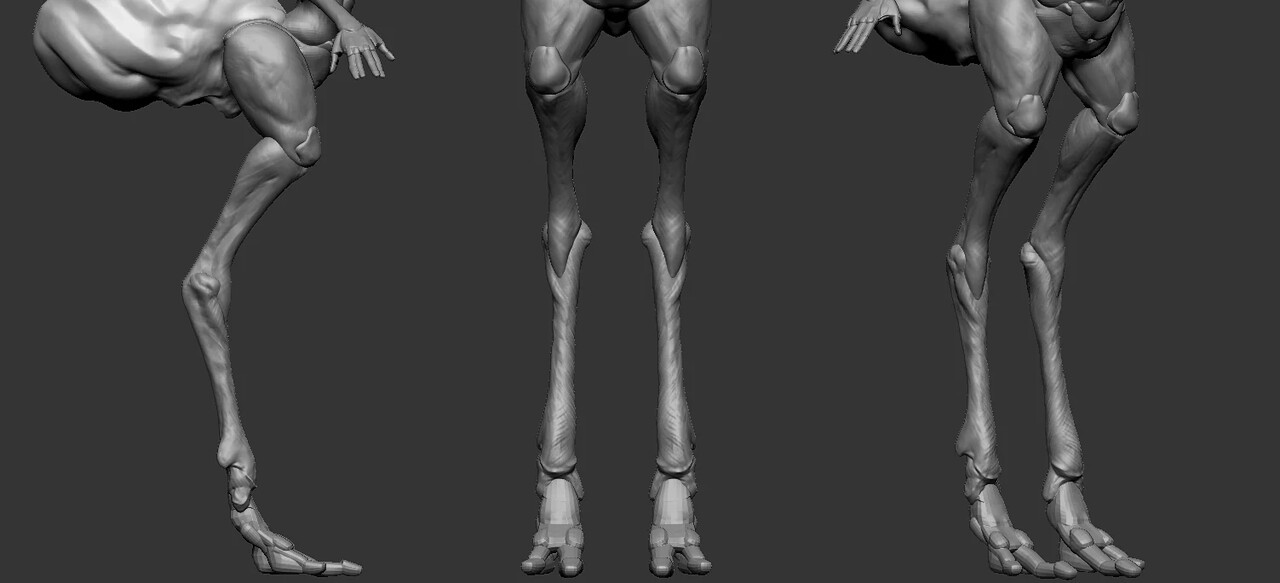 I blended all the volumes together and reshaped the main volumes a little bit more. Furthermore I pushed the shape of the ankle to have a  more interesting shape.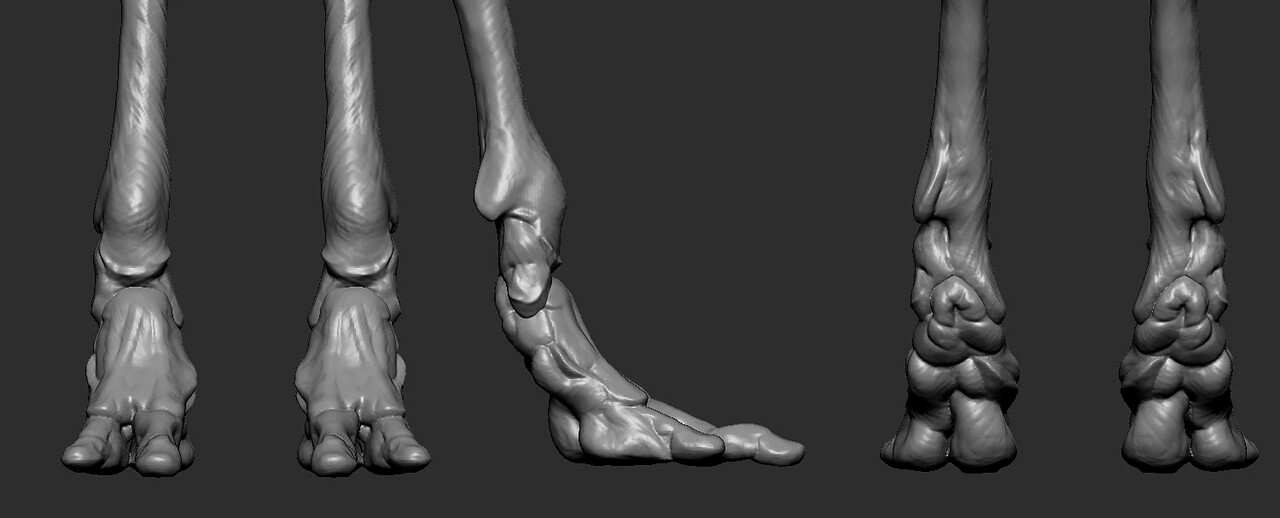 Also, with a pair of fresh eyes, I think the butt is to heavy for the overall shape.
Soo I reduced the size about 50% and I must confess that I love the new shape. It looks now more interesting and it's better to read.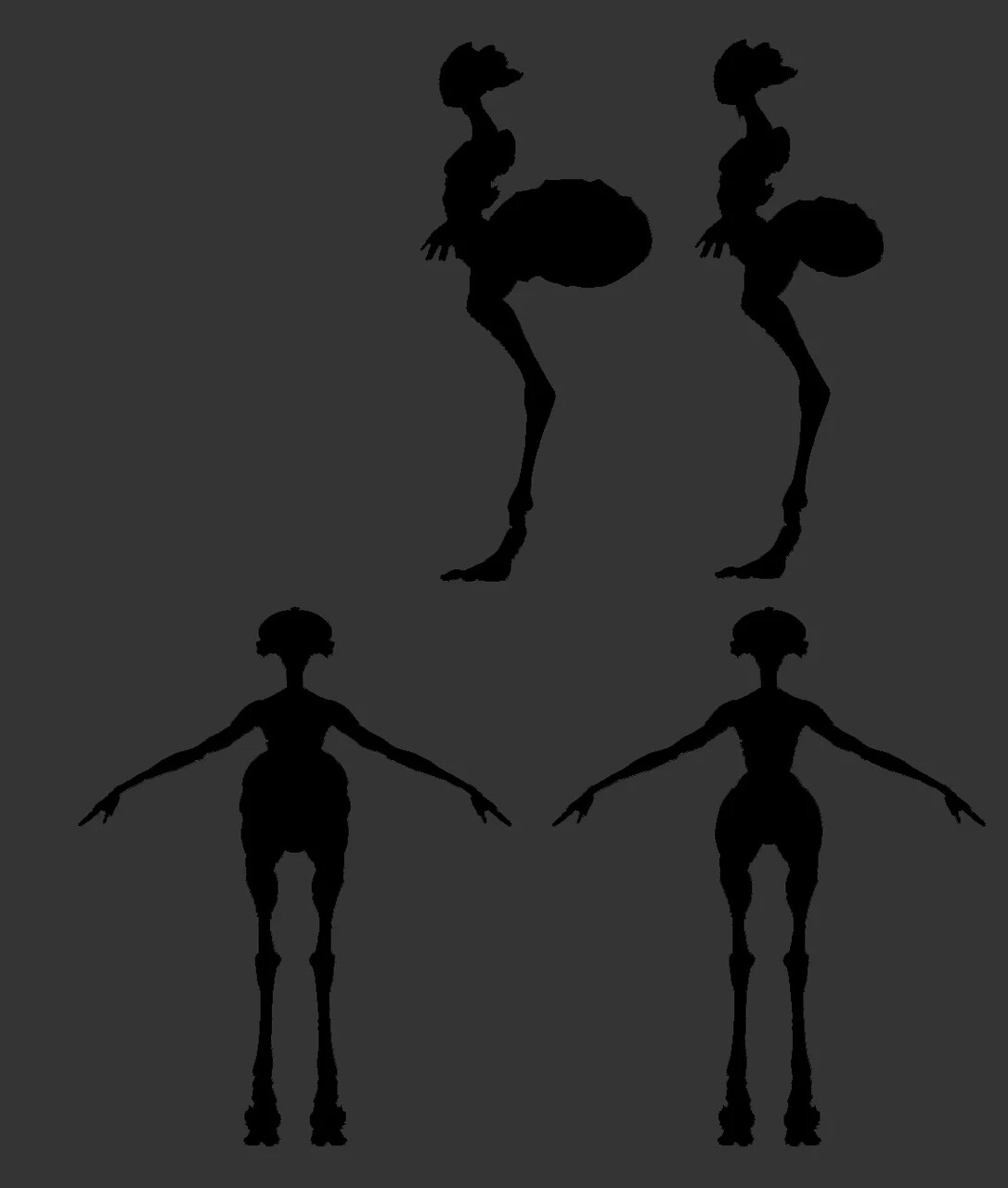 Additional I made a few test renders for the overall body just for funand to see how the volumes react to light :)
( Those rendering where made before I changed her booty)